Introduction     
Activities
Gallery
   HSE Measures  
Stories & Awards
 Tracking System 
        Clients          
Contact
Hamdan Transport & Logistics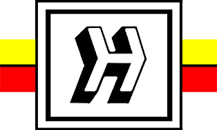 Hamdan Transport Division (HTD) is officially the oldest and fastest growing transport company within the Sultanate of Oman. Transport is the backbone of many business structures within the Hamdan Trading Group (HTG) and we are passionate about providing safe, cost effective solutions to our customers. HTD is also the means by which distances are merged hence generating new avenues for trade. HTD is ISO9001:2008 and ISO14001 accredited and is managed to be a leader within the industry and an elite service provider within Oman.
HTD maintains a high standard of quality and takes all necessary measures to achieve it. Technology is essential to running a transport operation effectively and our offices are well equipped with modern communication devises and programs in order to maintain control on all of our transport, employees and customer consignments.
Safety is paramount with HTD hence a well-designed safety program for all employees is maintained and effectively monitored by our QHSE Manager on a regular basis. In order to maintain high quality standards, a group of highly experienced logistics experts have been recruited via a robust HR process, to carry out services entrusted by the Divisions valued customers. Customer delivery and value of service is close to our Code of Practice, namely:
1. Hamdan Honour: We are honoured as an Omani transporter to be serving the economy.
2. Hamdan Harmony: We will harmonise our business practices with your needs.
3. Hamdan Happiness: We are safe and happy always in our work!
4. Hamdan Honesty: We will be open and transparent in all of our business dealings
In order to cover the length and breadth of the Sultanate, HTD has base locations in Muscat, Ibri, Haims, Mukhaizna and Salalah. All locations offer more than just transport solutions. This comes in the form of workshop services including recovery, warehousing, storage, secure lay down areas, lifting services and accommodation. HTD is well equipped to support all kinds of consignment in that we are, 'big enough to carry but small enough to care!'
HTD understands the need for detailed planning, sense of urgency and the need for accuracy during moves, not to mention the high cost of delays and loss of revenue when not handled effectively. HTD teams have the equipment, expertise and safety standards in place and follow a tested approach namely:'
1. Detailed Planning: We plan every aspect of the move to determine the quickest, most cost effective approach in moving the consignment successfully. This includes consideration to the lowest risk solution that will deliver the load rapidly and in a serviceable state plus ensures delays are minimized related to government and regulatory requirements such as the Oman Labour Law, Oman Traffic Law, OPAL Vehicle Standards and SP2000. Good planning lowers moving costs!
2. End-to-End Management: Cost of a delay is a big concern and is therefore a critical influencing factor of HTD approach to ensure 'end-to-end' management from start to finish! This includes strong stakeholder communication and co-ordination activities including loading, securing, lifting, transporting, supervising and unloading.
3. Responsive Co-ordination: Monitoring the progress is a critical component to the HTD approach which has a strong focus on outcomes and an uncompromising proactive issue identification process to avoid problems or delays before they occur.
4. Best Practices: Working within the industry for many years alongside some excellent companies has given HTD the experience to offer a set of best practice systems and procedures when it comes to providing logistics solutions, making implementation safer and faster.
5. Tailored Solutions: Although a great deal of effort has been applied to develop best practices, each logistics move is slightly different. Part of the planning process is therefore to identify where customization needs to take place and leverage the local knowledge we have in HTD from our teams.
Hamdan Transport Division has been delivering for over forty years and we have learnt the art of logistics and transportation. This education and evolution has put us in great shape to deliver, for you, the customer, a safe and sound logistical approach for others to follow! Indeed the truck in front is a Hamdan Truck!
We are pleased to serve you!