Introduction      
       Activities         
        Branches         
         Contact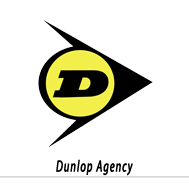 Hamdan Tyres & Services
Over the years with increased quality of roads and with the industrial sector flourishing, there has been a steady increase in the number of vehicles in the Sultanate of Oman. Tyres are the most essential part of any vehicle and the demand for the same has seen a rise along with the need for vehicles.
Dunlop Tyres is a household name in the world of motoring right from racing to everyday usage. Hamdan Group is the registered sole distributor of Dunlop Tyres & Tubes in the sultanate of Oman since 1981. The tyres are imported from Japan, Indonesia, Thailand, Germany, USA, UK, Poland and Holland.
The aim of Dunlop division is to make the tyres available in the city as well as remote aeas and the regions with difficult terrain. Hence, the showrooms have been planned in a tactical manner to cover the geography whilst keeping the aim intact. The showrooms are located at cities such as Muscat, Salalah & Sohar. To facilitate the distribution at rougher terrains, branches have been opened up at Haima, Sinaw, Ibri & Buraimi.
To further penetrate into the goegraphy of Oman new ultra-modern and quite well equipped branches have been opened into places like Rustaq, Suwayq & Duqm.