Introduction     
     Our Projects      
         Contact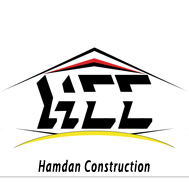 The Sultanate of Oman has been witnessing rapid development in the industrial sector. In turn there's an increase in number of corporate structures and also housing to accommodate migrant executives and workers. Hence, the dire need for organiations related to construction avtivities arises. Hamdan Construction is a reputed name in the construction sector in Oman, being actively involved since 1976 covering the wide spectrum of construction related activities.
The division's primary area of work being South Oman, have responsible for projects of great value. The Division is registered as an "Excellent Grade Contractor" with the Oman Tender Board which is pinnacle for classification of contractors in the region. Employeeing a team of dedicated and professional engineers, Hamdan Construction uses this combined experience to excute projects resourcefully.
Operating its own plant and vehicles, the Hamdan Construction has completed various projects in Salalah & nearby areas.The division has completed landmark projects in Salalah such as the Hamdan Plaza Building, Raysut Cement factory and Salalah Flour Mills. The disvision has also executed projects for the Ministry of Defence in Aydam, Ash Shuwaymiyah & Salalah. The Ministry of Hosuing has entrusted the division with a project in Muqshin to build 82 Housing Units and Public Service facilities
To facilitate smooth flow of work, the division has its own Ready Mix plant and all required machinery and equipments in house.